Principles
The Äsmo Quiver is consistently growing and evolving the same principle, which influenced and inspired Äsmo from the beginning. Planing hulls and the idea of speed and control is a crucial concept infused in all our shapes.
A big surface area generates a lot of lift and the channels enables you to have control over the speed received with the unique 3-Dimensional Bottom Contours of the Äsmo Powsurfer.
A wide variety of Outlines let you explore all kind of different feelings and let you adapt to ever changing conditions and terrains.
Äsmo reflects our great respect for Snowboard, Skateboard and especially Surfboard designs. We try to adapt past ideas, put our own twist on things and come up with something new for a unique Binding-less experience.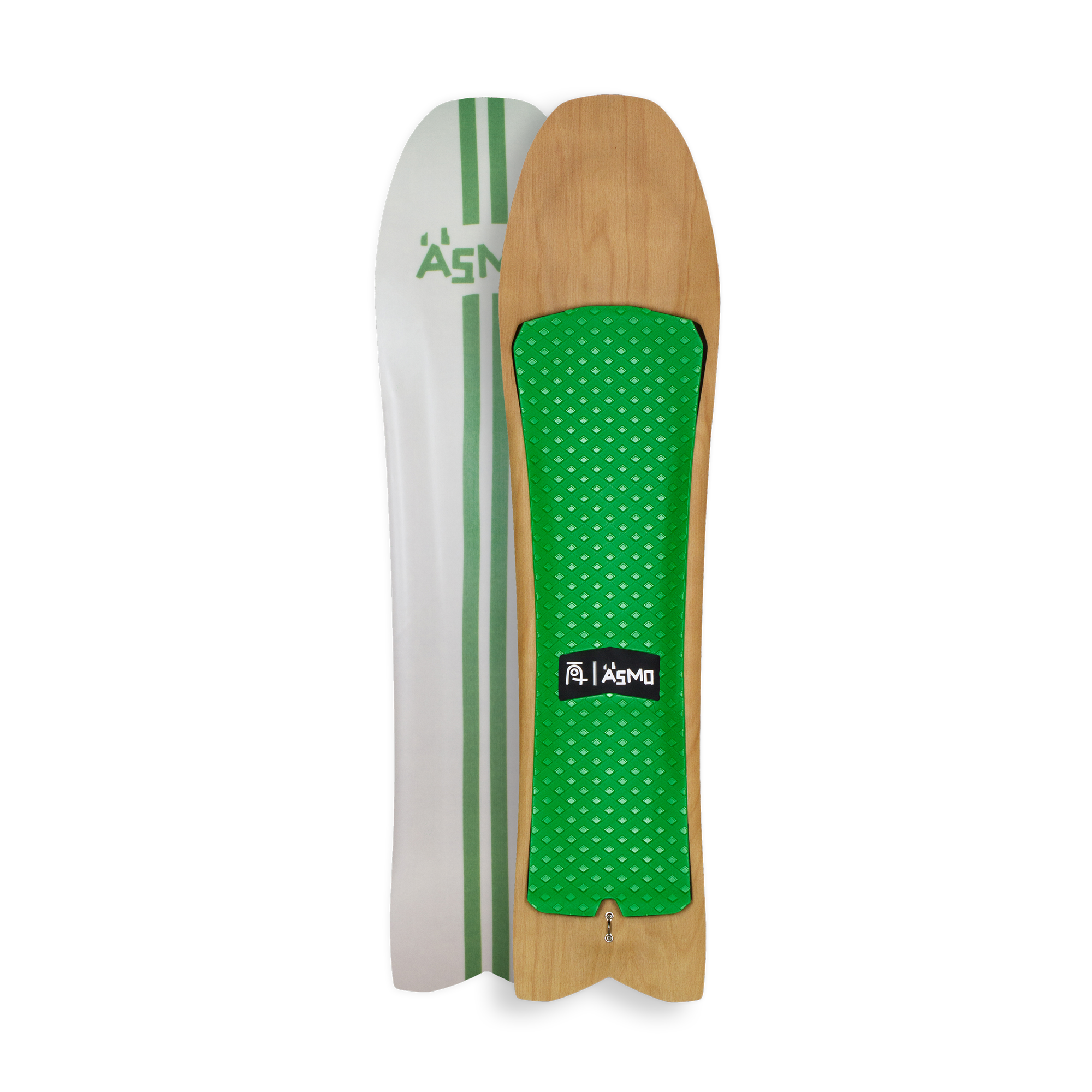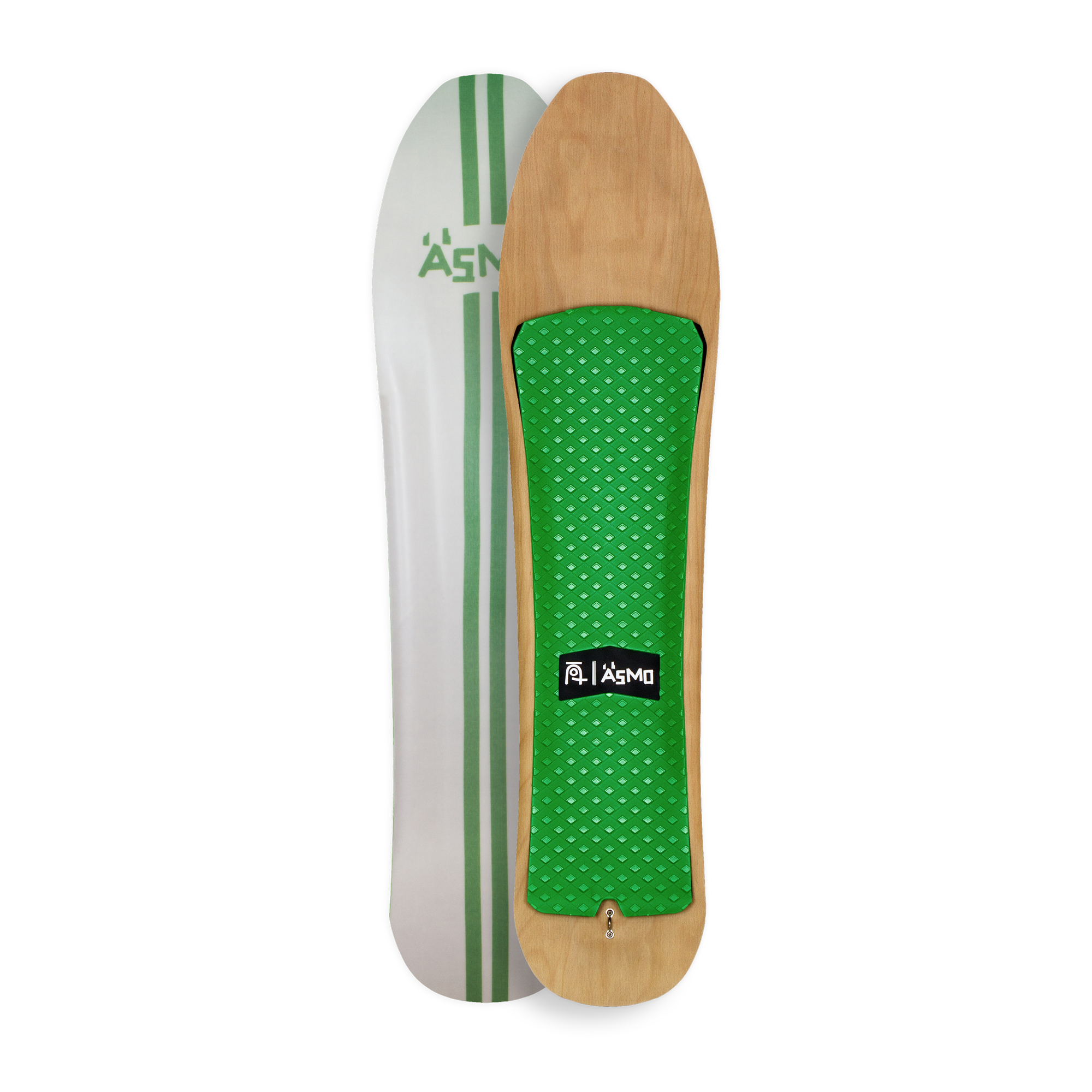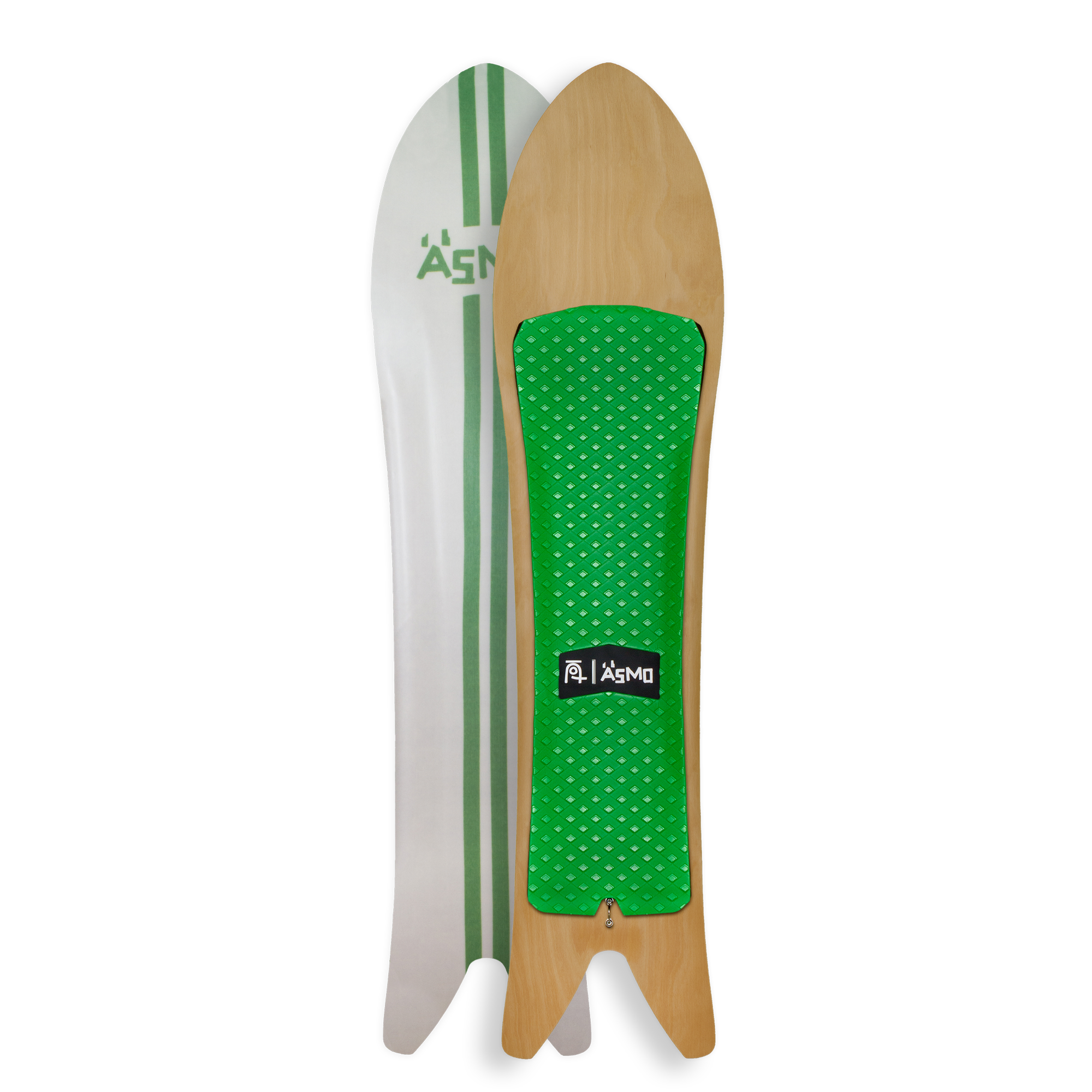 Original Line Winterwolves